Artist in Residence Adventure ~
Stage 6:  Wider Explorations…
Time for another field trip at the mid-way point of my residency!  My "base camp" friend, Mary, and I had purchased tickets months ahead of time in order to take a tour of Georgia O'Keefe's House and Studio in Abiquiu, New Mexico, about an hour outside of Santa Fe to the Northwest.  I headed out of Bandelier National Monument to get to Santa Fe before dark the night before.  It was a glorious drive as the sunset turned the mountains and mesas fuchsia pink as I drew close to Santa Fe!  I arrived just as darkness fell.  A light dinner, a pot of tea, and off to bed since we had an early start to make our 9:30 tour the next morning.
Mary and I had the MOST fantastic day!  It had been many years since I had been through Abiquiu on my way to Ghost Ranch and they have since updated the Inn, restaurant, gift shop and built a Georgia O'Keefe Museum site with its own gift shop and historical displays.  We checked in at the museum and promptly boarded our little bus at 9:15 to take us up to Abiquiu proper!  It was quite the narrow road up the hill into the actual town of Abiquiu.  The views just from the parking lot were impressive!  Our tour guide, also named Robin, did an excellent job introducing us to the grounds, gardens, house, courtyards, and the studio!  I was tickled that you are now permitted to take photographs so I took a bunch!  It was really special experiencing that space and learning how it and the surrounding area inspired so much of Georgia's life and art.  Imagining living and making art in those spaces amidst the amazing views was inspiring to me!  Although simple and somewhat spare in the decor, the homey elegance, the light, and the interesting things she collected (she loved rocks!) were a feast for the eyes.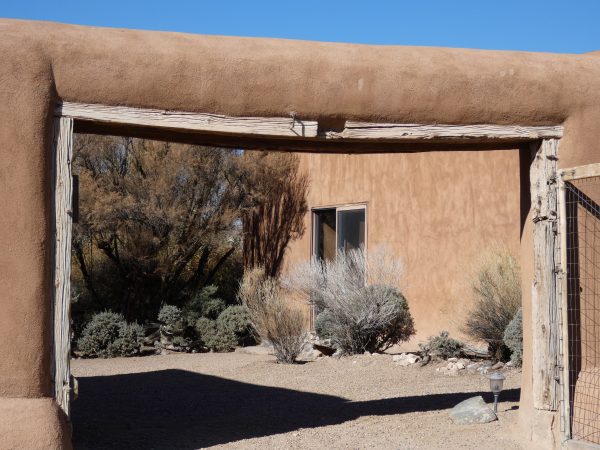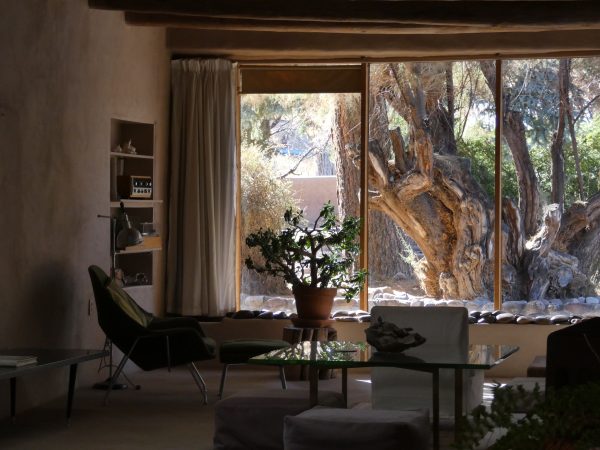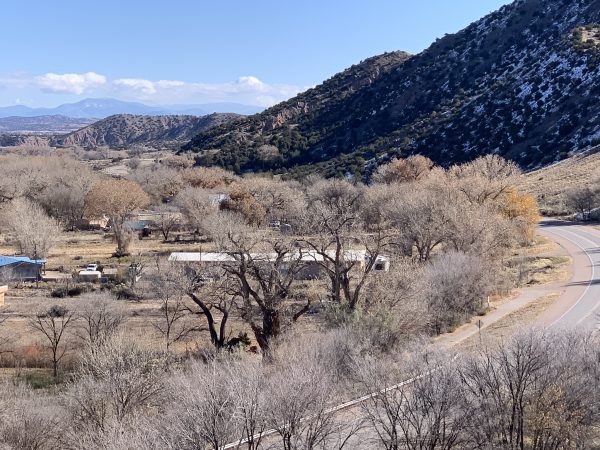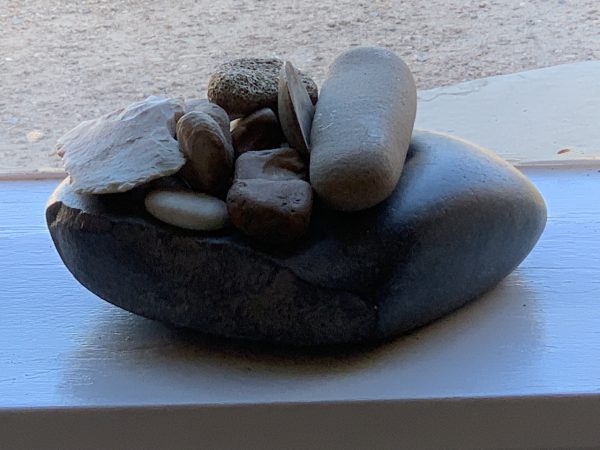 They collected us back onto the little bus to take us all back to the museum, they allow only a small number of people on each tour with a max of 6, our group had only 5.  Mary and I then took our time in the museum, watching a wonderful movie interviewing the family who came to work for her and still cares for the property.  We took in the exhibits and enjoyed the museum gift shop.  Next we wandered next door and shopped around the gift shop at the Inn followed by a delightful lunch at their restaurant.  Here Mary convinced me to spend another night in Santa Fe so we could continue to see a few more things that afternoon.  I'm so glad I decided to stay over!  Our next adventure was to Plaza Blanco ("The White Place") which we could see in the distance from Georgia's studio.  Georgia frequented this little canyon of white rock formations alone and with friends, often camping there.  Now it is privately owned and requires a code to get through two locked gates.  Mary and I had the entire place to ourselves which added to the other-wordly look and feel of this amazing place!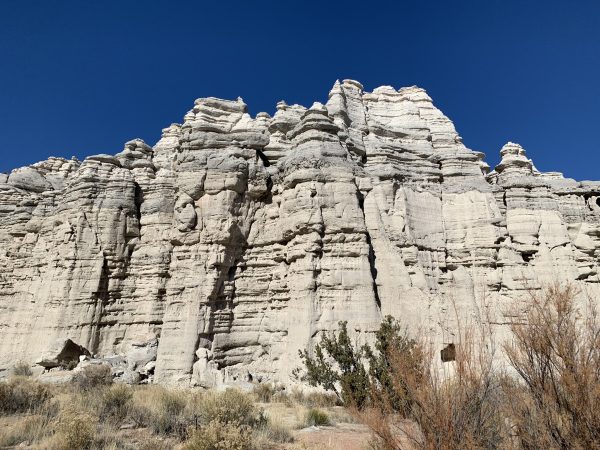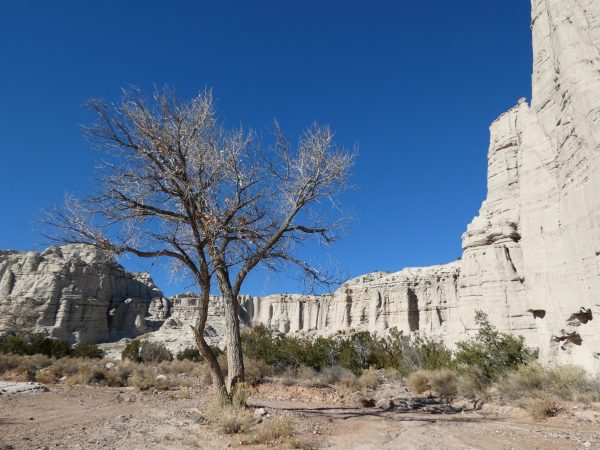 To top off our adventures, we traveled North from Espanola to a unique place called Los Luceros, a New Mexico State Register of Cultural Properties site.  This place consists of 200+ acres of working farmland, a manor house and many outbuildings.  The property was owned by Mary Cabot Wheelwright.  Georgia O'Keefe was a visitor here on occasion.  Georgia O'Keefe's assistant who was instrumental in restoring Georgia's Abiquiu home and studio, Maria Chabot, also lived and worked for a time at Los Luceros.  It is located right on the Rio Grande river and features a large number of ENORMOUS cotton wood trees.  We toured the visitors center, the manor house, the trail down to and along the river, the chapel, and another small home on the property.  It was a delightful finish to our day of exploring!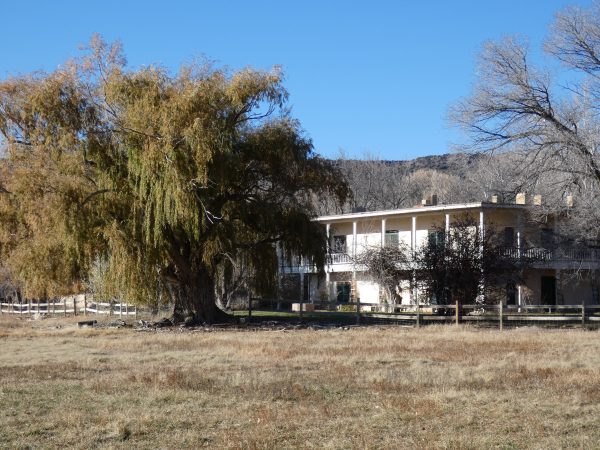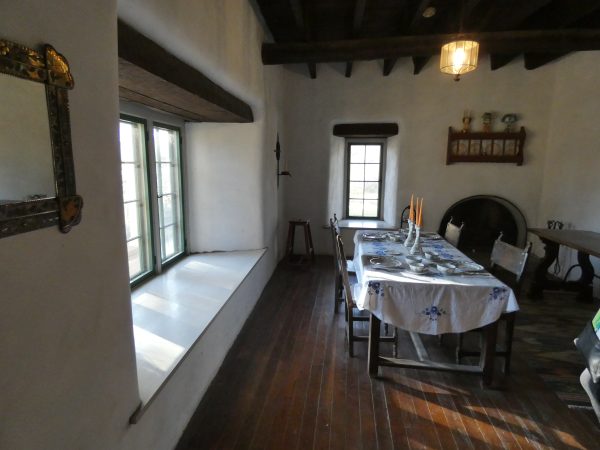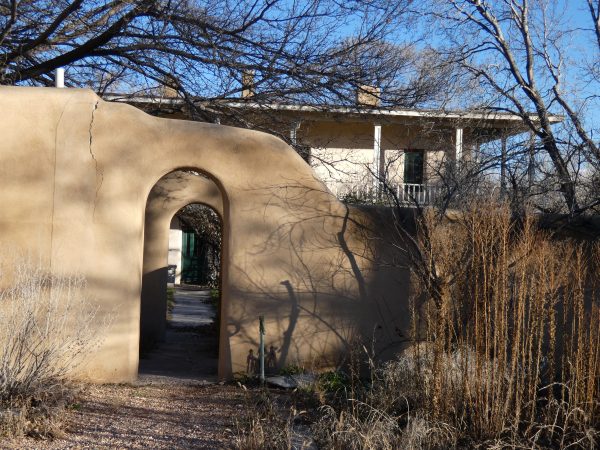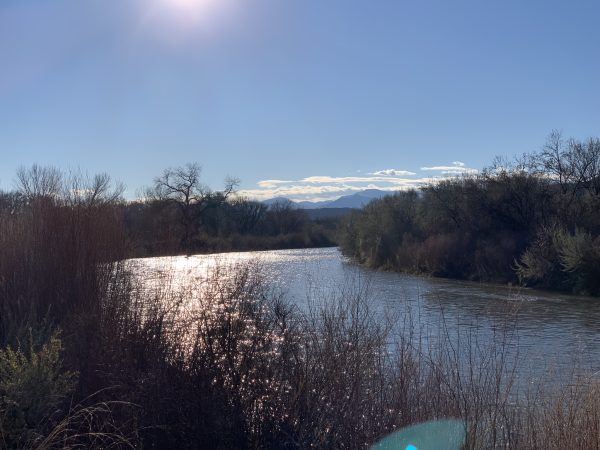 Back in the Bandelier casita, aka studio, I made a variety of hand-made papers to create a palette of colored papers and carved stamps based on petroglyphs at the park to create additional stamped papers.  My focus at this point was preparing for the next demonstration coming up on two ways I approach layers in my art:  Collage (which is why I was making hand-made papers and stamps) and my signature Acrylic Layers technique.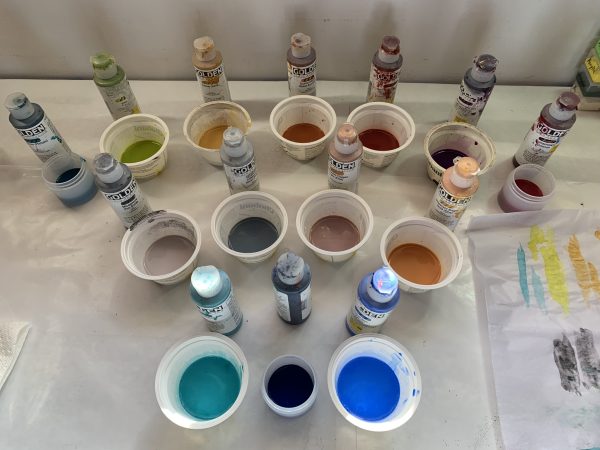 With collage materials ready, I was prepared to now create two more process sheets for the upcoming Layers Demo which I'll share next time!  I will also share the seeds of inspiration and ideas developing as I've now been here for three full weeks!
If you're interested in the other Bandelier Artist in Residence ~ Adventure  posts, here are the links so you can enjoy the full story!
"Artist in Residence Adventure ~ Stage 6:  Wider Explorations…"