Find that unique painting to bring the beauty of nature inside for your home or office!
Find that special piece to bring unique beauty and interest into your home or office!
Discover Robyn's story and where to find her art …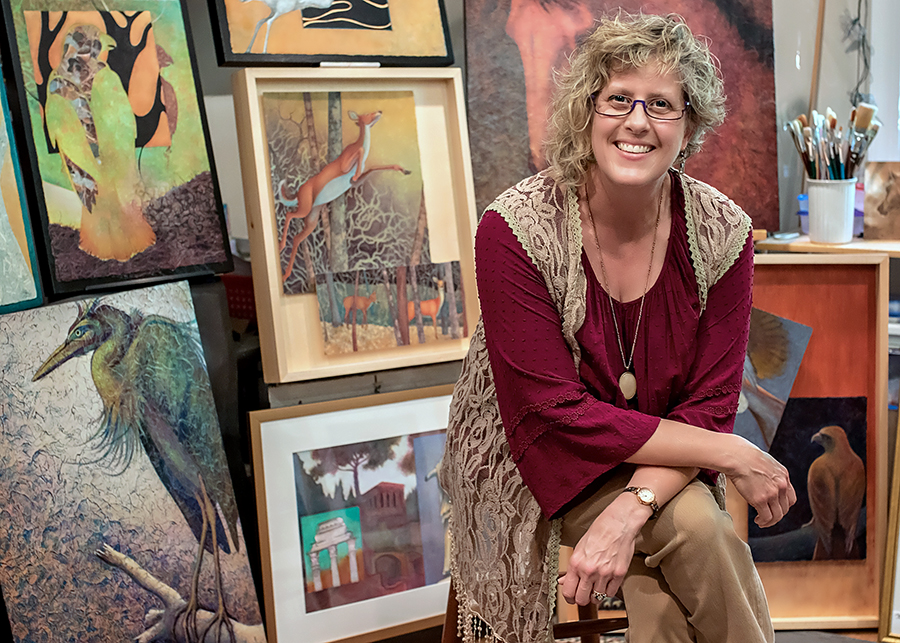 Bring Joy & Beauty Into Your Home or Office
Artwork by Robyn Ryan ~ Celebrating Life Through Art
Greetings!  I am a lifetime "Maker"… past, present, and future!  I am most fulfilled when what I make brings joy and delight to you by bringing beautiful artwork into your home and office!
I'm also passionate about helping my fellow artists of all levels find and reach their creative goals which I do through my teaching and outreach initiatives.
Creating is a privilege and an important endeavor as I seek to direct our focus to what is good, beautiful, and celebrates life.
Welcome to my Website!
I resonate with the saying "Paint what you love" which is reflected in my favorite artistic themes inspired by animals, nature, and my travels.  I work in series which allows me to develop a body of work around a theme or idea over time as I explore conveying my intentions.  My "Fleeting Glimpses" and "Equine Muse" series  and my Equine Bronze Sculptures continue to evolve and captivate my attention!  My newest series is titled "Set Free" and explores visual metaphors related to my own freedom journey.
In addition to my face-to-face offerings, I am delving into Online Teaching!  This will take multiple forms such as demonstrations, live online teaching sessions, and eventually online courses.  Stay informed through my blog and art newsletter.
As you explore my website I would love to hear from you!  Contact me with your comments, questions and to request any additional information you desire.
Enjoy!
Available Artwork Spotlight
Visit My Shop to See More Artwork Available for Purchase…

Momentum is building for my new online teaching offerings!
I'm excited that in addition to my in-person workshops, I am developing new online learning opportunities to offer students of all experience levels.
Your input on what you are interested in learning and how I can best encourage and equip you will ensure I create the classes, demos, and interactions that will meet your learning needs.