Robyn Ryan's Acrylic Layers painting "Nuthatch I" from her "Fleeting Glimpses" series has been accepted into the Virginia Mennonite Retirement Community (VMRC) 10th National Annual Juried Multimedia Art Exhibition, in Harrisonburg, VA.  "Nuthatch I" was one of 103 accepted entries out of 457 entries submitted by 170 artists representing 29 states.  The Jurors were Pat Cook, Holly Morrison, and Daniel J. Scogna.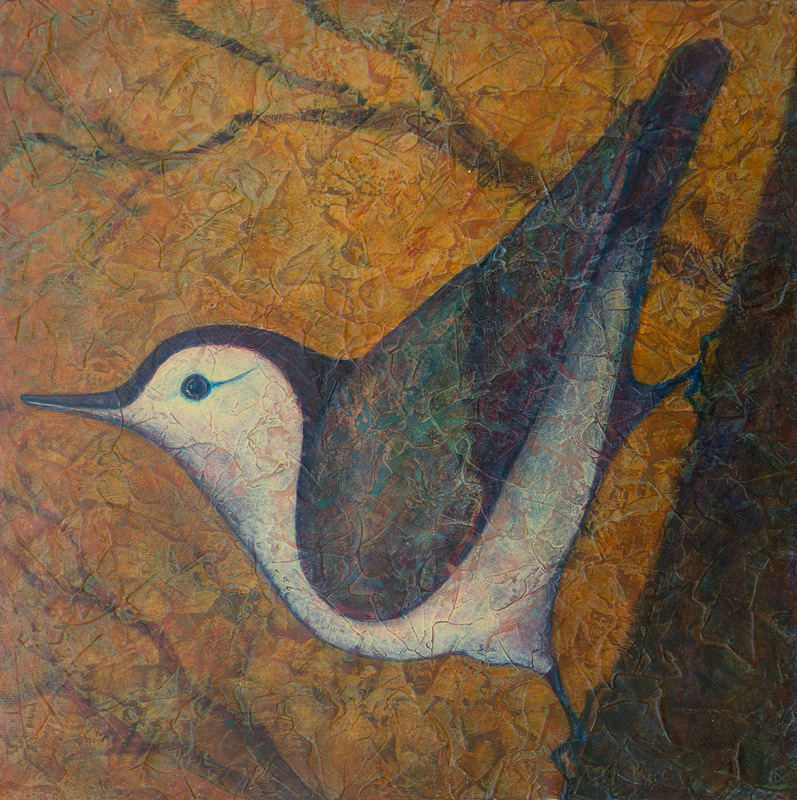 "Nuthatch I"  16″ x 16″  Acrylic Layers
The exhibit is on display at the Parks Gables Gallery, 1491 Virginia Avenue, Harrisonburg, VA.  Exhibit open  10:00 a.m. – 7:00 p.m. on weekdays and 1:00 p.m. – 4:00 p.m. Saturday and Sunday from 26 May – 30 June.  (http://www.vmrc.org)
I am thrilled to share that I was just notified that the VMRC has purchased this painting for their permanent collection and is interested in a companion piece!
See other works from Robyn's "Fleeting Glimpses" series at her website