Limited Time ~ "Blast Off" Bronze Sculpture Discounted Pre-Order Opportunity
Robyn Ryan's
"Blast Off" Equine Bronze Sculpture

VERY LIMITED TIME SPECIAL PRE-ORDER OFFER!
Own and Tailor YOUR Personal and Unique Edition of this gorgeous galloping horse sculpture, "Blast Off"

Enjoy the grace, beauty, and power captured by "Blast Off" in that special space within your home or office!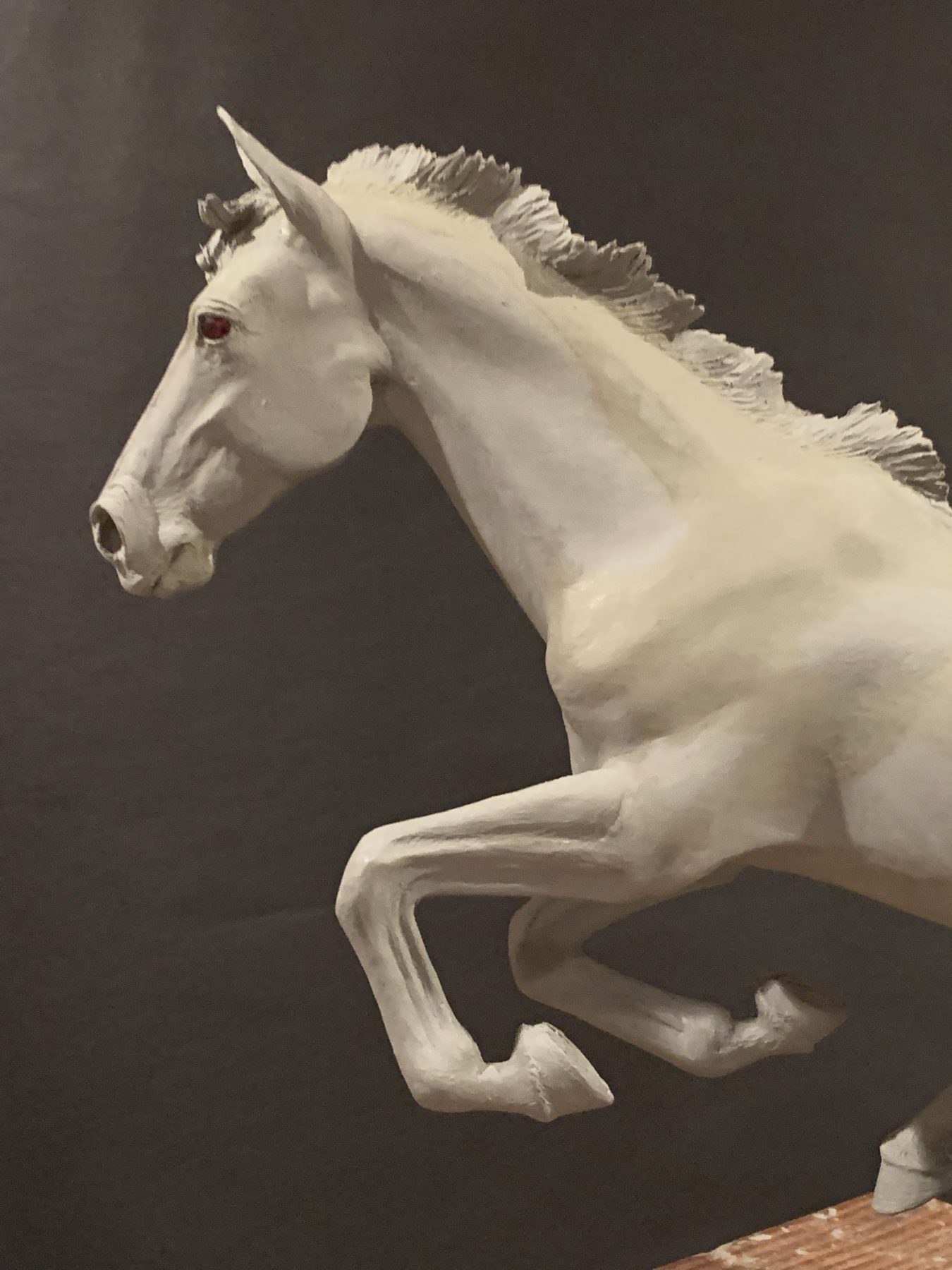 Alive with power and dynamic gestures…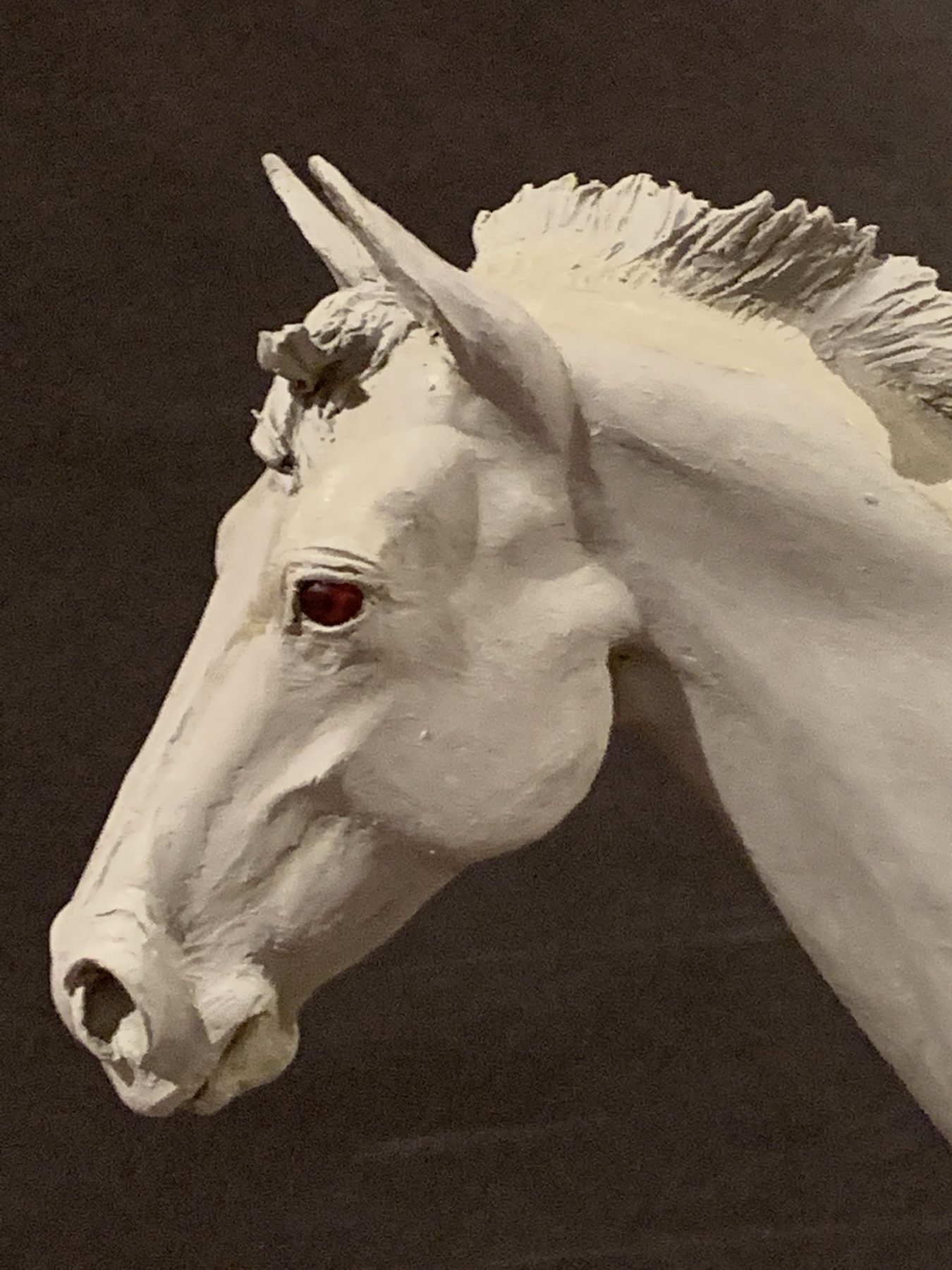 Intensely Alert and Attentive… Alive and Energetic…

I am accepting Pre-Orders for a limited time at an EXCLUSIVE discounted price up until the first wax edition is approved for casting!
Bronze Limited Edition (Edition size of 20)
16″ x 12″ x 5″
Mounted on Wood or Granite Base
Time is running out to Pre-Order and Tailor your personal edition at an amazing discount that won't be offered again for this sculpture!
The beautiful oil-based clay original of "Blast Off" has been delivered to the Foundry to have the silicone/plaster mold made for this limited edition.  Limited edition means that after 20 are cast, this mold will be destroyed.
From this mold, a wax version of the sculpture is created which initiates the ancient Lost Wax Process to create a final bronze sculpture.  I'm expecting the call from the Foundry to approve the FIRST wax edition for casting any day!  Time is running out to Pre-Order your edition!
This is a short and final window of opportunity for you to Pre-Order "Blast Off" prior to the initial casting of this powerful and elegant equine sculpture.  When you Pre-Order your own PERSONAL edition prior to my initiating the casting process with the foundry, you also have the opportunity to TAILOR the finishing of the bronze according to your personal preferences and taste (within foundry constraints!).  The Finishing consists of both the patina (finished coloring) and base (Granite or wood, rectangle or oval) the finished bronze will be mounted on.
The Story of "Blast Off"…

"Blast Off" is based on photographs I took of an amazing stallion at liberty in his paddock.
I was inspired by his power, presence, and playfulness which I sought to capture in this sculpture…
The fleeting moment where only one hoof touches the ground before "flight" accompanied by the coiled energy and explosive power of this magnificent animal are all aspects I sought to capture for all to experience…
This sculpture is a labor of love, created over an extended period of addition, subtraction, and refinement until I was satisfied he was READY to be cast in bronze.
The Allure of Bronze…

Permanent & Enduring Materials
Elegance and Exclusivity of Limited Editions
Timeless Process and Highly Skilled Artisans
Physical "Weight" and Presence
Three-Dimensional Experience – Unique Views and Impressions from Every Angle
Ever Changing Shadows and Highlights Bring Sculpture to Life
Impactful Focal Point for that Special Space
Why Pre-Order?
In addition to the tailoring options allowing you to personalize how the bronze is finished, you also enjoy a unique pre-casting  discounted price which is significantly lower (25%!!!) than the later cast editions will be offered at.
I do not discount my artwork prices often and this unique and limited offer for you helps me cover my production costs for creating the initial mold and edition.
Curious About How I Create & Cast Bronze Sculptures?

If you are interested in learning more about the sculpting process I use to make my oil-based clay originals and how the bronze finishing process works, enjoy these videos…
Click HERE for Facebook Live Video ~ Sculpting in Oil-Based Clay

From my Online Open Studios event held in May of 2021
Click Here for Facebook Live Video ~ Finishing a Bronze & Tailoring Options

From my Online Open Studios Event in May 2021
Click Here for Overview of the Entire Sculpting & Casting Process!

I was privileged to share the entire sculpting and bronze casting process through an online demo for Libertytown Arts Workshop where I display my art.  Enjoy!