FREE  "Paint With Me" Demonstrations via Facebook Live
Thank you for registering to participate and paint along with me as I demonstrate my painting techniques via Facebook Live. You don't have to re-register each time, once registered the first time, you will be notified when the next "Paint with Me" Facebook Live will be scheduled along with the link back to this page so you don't have to dig for it!
Why is this so special?  Because you now have access to all "Paint with Me" reference materials and Facebook Live videos, right here in one convenient place!  If you missed a live session or want to go back and review for something you missed or do the painting again, you can at your convenience!
You will find "Paint With Me" reference materials below including:
Supplies information
NEW!  Basic tutorials to help you get started!  ( I will notify you when each is uploaded here for your use!)
Upcoming Demonstration Reference photographs for what I will be painting the next session
Archived Demonstrations including the image of the finished demo, the link to the Facebook Live Video, and the original reference material should you need to download it again!
What Supplies Are Needed?
That totally depends on where you are on your artistic journey!
If you are totally new to watercolor painting then I recommend you not invest too much for your initial attempts, especially since this is not a formal class environment.  Once you have played with the medium a few times you can decide if you want to invest more!  Remember, painting along with these demos is intended to introduce you to the medium and techniques so if you enjoy it you can invest more both in supplies and formal instruction!
Once you decide you are enjoying the medium, then you can start investing in better quality supplies.  I always recommend using the best quality supplies your budget can afford.
I have provided a .pdf file explaining the supplies I will use during the demonstration with suggestions for where to obtain them.
Useful Tutorials to Help Get You Started!
Many of you have indicated you have little or no experience with drawing, painting, or with watercolor.  Some of the information I cover in the demos includes the basic methods and techniques needed to get started successfully.  I am eagerly developing some basic tutorials for you to use at your own pace to help you get the most out of these demonstrations!  Stay tuned, I will notify you as soon as I upload each for your use!  Here are others I have in the works…
Fundamentals in Handling the Watercolor Medium
Working with a Limited Palette (number of colors)
When you are starting out, putting pencil to paper to draw out your subject can be daunting!  When you do get started you realize your placement on the page is out of whack, your proportions are all distorted, the frustration rises, and the joy and confidence go out the window…  Do not despair!  I have a simple method to share with you to easily transfer your reference image to your painting surface so your paintings turn out just like the reference you are striving to capture!  Once you get the hang of this, you will be able to get your drawing done efficiently and move on to the fun part of bringing your painting to life!
This tutorial will show you how you can use a grid on both the reference and painting surface as a guide to simplify the "free hand" drawing process as you transfer the lines and shapes from each grid block on the reference to the corresponding grid block on your painting surface.  This 13 page tutorial gives you step by step instructions and pictures for using the 1:1 Transfer Grid Technique to transfer the same size reference image from a reference photo or sketch to your painting surface.  CLICK IMAGE TO DOWNLOAD!
August 2021 Demonstration:  "Wild Summer Berries"  10″ x 8″ Watercolor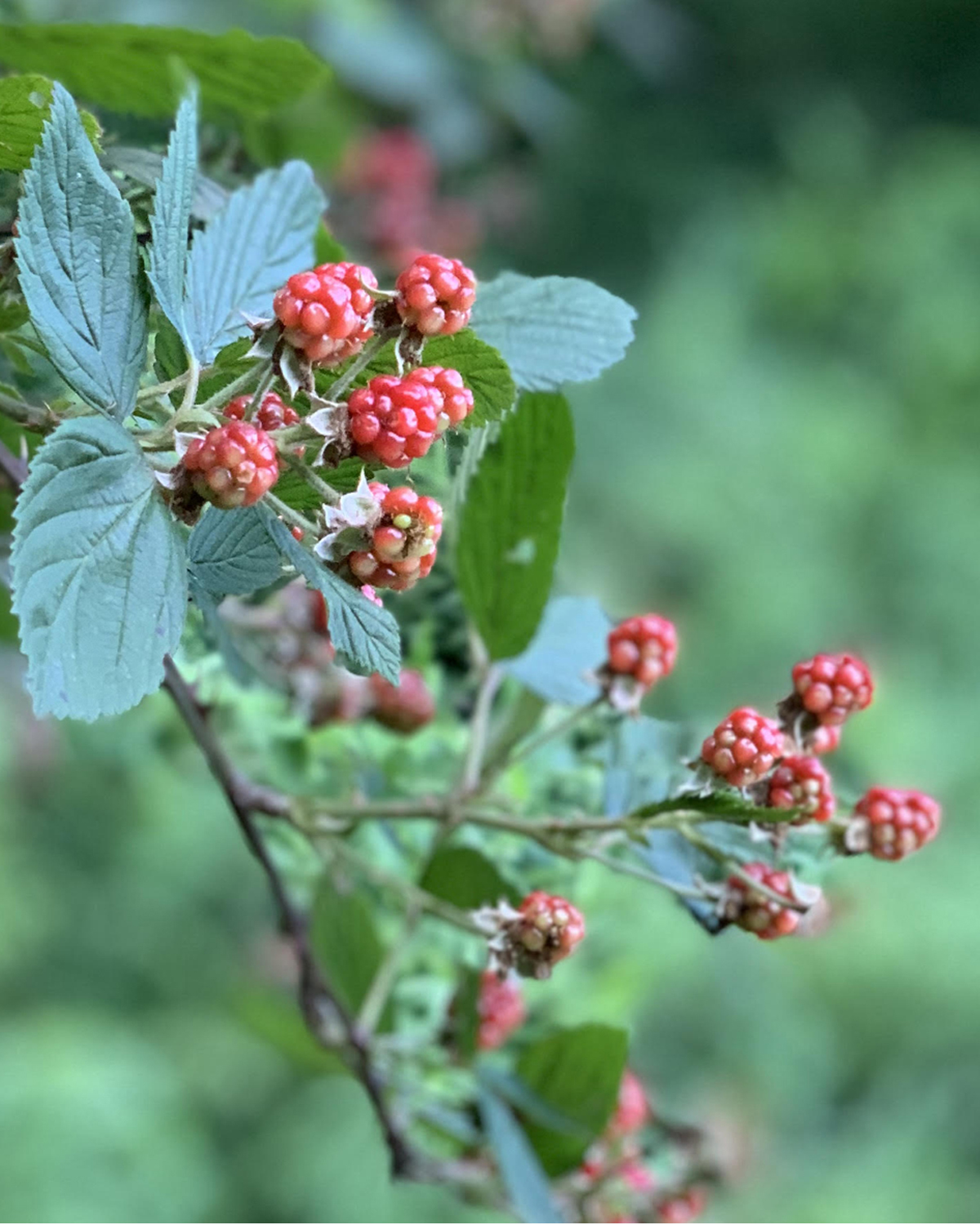 August 2021 "Paint with Me" Facebook Live Demo Video
Video Link – Available After the Demo
May 2021 Demonstration:  "Knockout Rose"  10″ x 8″ Watercolor
March 2021 Demonstration:  "Ewes & Lambs"  8″ x 10″ Watercolor
January 2021 Demonstration:  "Cardinal in Snow"  10″ x 8″ Watercolor
November 2020 Demonstration:  "Autumn Drive"  10″ x 8″ Watercolor
September 2020 Demonstration:  "Early Autumn Barn and Hillside"  10″ x 8″ Watercolor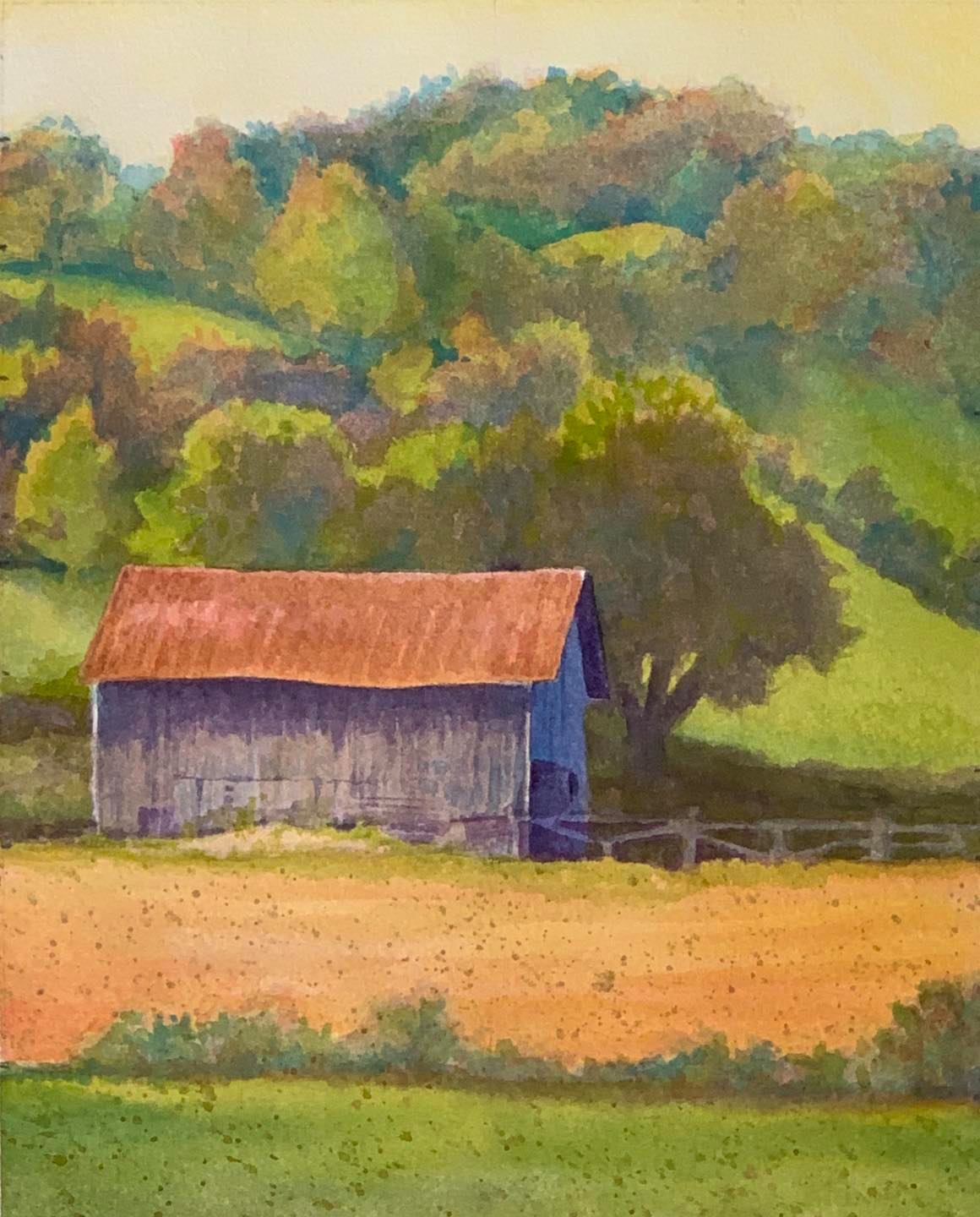 September 2020 "Paint with Me" Facebook Live Demo Video